If reaching outside yourself makes you instantly happy
Traveling the country to inspire and share kindness takes not only dedication and time, but resources. Your donations help make The Kindness Journey possible and also support's Life Vest Inside's mission.  We're grateful for YOUR kindness in giving.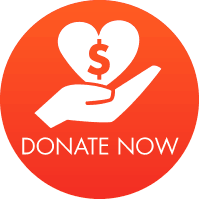 Where your donations go
Travel • Housing • Educational Materials • Administrative Costs • Kindness Gifts
As you can see, it takes a lot to spread kindness around the country. Your generous donations will go to those nitty gritty things that keep The Kindness Journey running.
And, since The Kindness Journey is powered by Life Vest Inside, a portion of the funds we raise will go there as well. There are a plethora of programs that LVI runs throughout the year to spread their mission of engaging people to act with kindness.
Here are a few:
     The Dance for Kindness – a global event that is the world's largest flash mob!
     Films – depicting the world we wish to see, to encourage & inspire others to help us create it!
     Education – teaching kids they have the power to change the world
     Technology – growing kindness on a global scale through interactive tools
     Goodies – T-shirts and Act of Kindness cards are just the start!
Thank you for helping us help the world!
I speak kindness! Keep me posted on the journey!